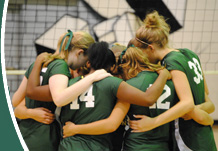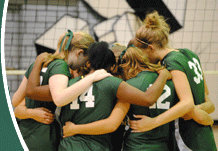 Login to RenWeb
Admissions Process
The Following is the process for Admission to Evangel Christian School:
Step 1. Online Application
Complete an online application by following the online application link from the Admissions page on the school website. You will also be asked to provide the following:
An application fee of $25

A copy of the last end-of-year report card and the most current report card

A copy of the most recent standardized test results (SAT, OLSAT, CAT, SOL, etc.)
Step 2. Entrance Test
Each elementary student that applies for admission will be required to take an entrance test. Once the online application is submitted, you will be contacted by the school office to schedule entrance testing for your student. The entrance test is generally scheduled for after school at 3:30pm. The entrance test will focus on accessing grammar and math abilities. The test will measure the student's ability and assess appropriate placement.
Step 3. Interview
Once the application has been submitted, the entrance test has been completed, and previous school records have been received, an interview with the Principal will be scheduled. Students in 9-12 grade will interview with both the Principal and Pastor. At least one parent (preferably two) must be present with his student at the interview. The interview will include:
A review of the completed Student and Family Application, standardized tests and report cards

A synopsis of the school's educational philosophy, and policies will be presented

A review of course offerings
Step 4. Acceptance
The school will then evaluate all of the information presented and determine whether the student will be accepted. The student and family will be notified either by phone, letter, or email.
Step 5. Online Enrollment
After the student has been accepted, it is then necessary for the parent to complete the enrollment for the coming school year by using the online enrollment process. Please note that this enrollment requires a $150 registration fee.
Step 6. Completion of Paperwork
Once a student has been accepted, the following paperwork must be submitted to the school office prior to the start of school.
Copy of Birth Certificate